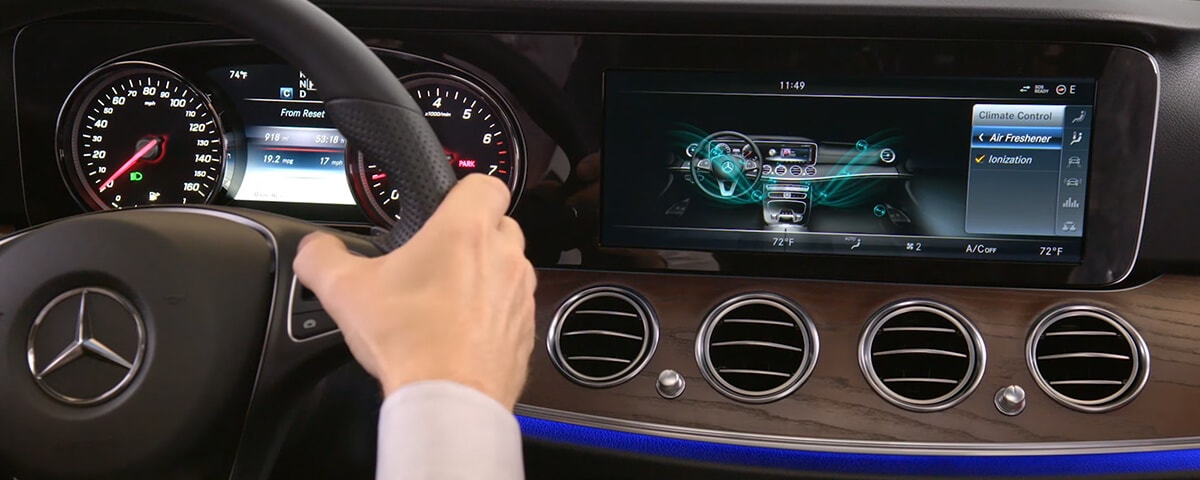 View New Mercedes-Benz Inventory
What is Mercedes-Benz Air Balance?
The Mercedes-Benz Air Balance system is a feature on select models that combines air purification technology with the ability to introduce fragrances directly into the climate control system. Air Balance cleans the air in your vehicle with a combination of charcoal filters and ionizer. This duo filters outdoor irritants like dust and pollen, and eliminates odors by applying an electrical charge to particles in the air that ensures they stick to the filters. The result is cleaner, healthier air that is especially beneficial for those with asthma or allergies.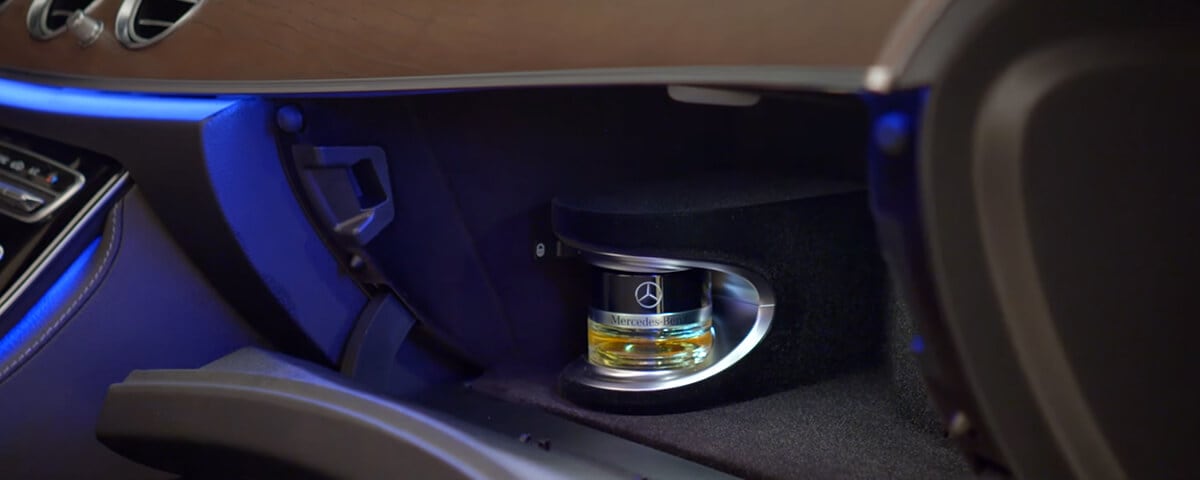 Interior Fragrance
The second half of the Air Balance system is an optional fragrance atomizer that allows you to personalize the ambiance of the cabin through the choice of four aromas. The atomizer is located in the glove box with a beautiful back-lit vial. This feature is turned on/off and intervals can be adjusted through the Air Balance menu.
What Models Offer the Air Balance System?
The Air Balance system is available on the following Mercedes-Benz models:
GLE
GLS
G-Class
CLS
C-Class (AMG Models)
E-Class
S-Class
Mercedes-AMG GT 4-door
Air Balance is also found as part of ENERGIZING Comfort Packages that coordinate climate control, ambient lighting, audio, cabin fragrance, front seat massage, heating, and ventilation.
Breathe Cleaner Air with Mercedes-Benz Air Balance
The Mercedes-Benz Air Balance system helps prevent outdoor irritants from entering your cabin and allows for a fresh interior fragrance, resulting in a cleaner and more pleseant atmoshpere for your vehicle's occupants. To experience the benefits of the Air Balance system yourself, feel free stop by Mercedes-Benz of Reno. In the meantime, browse out inventory online to find your perfect new Mercedes-Benz car or SUV.